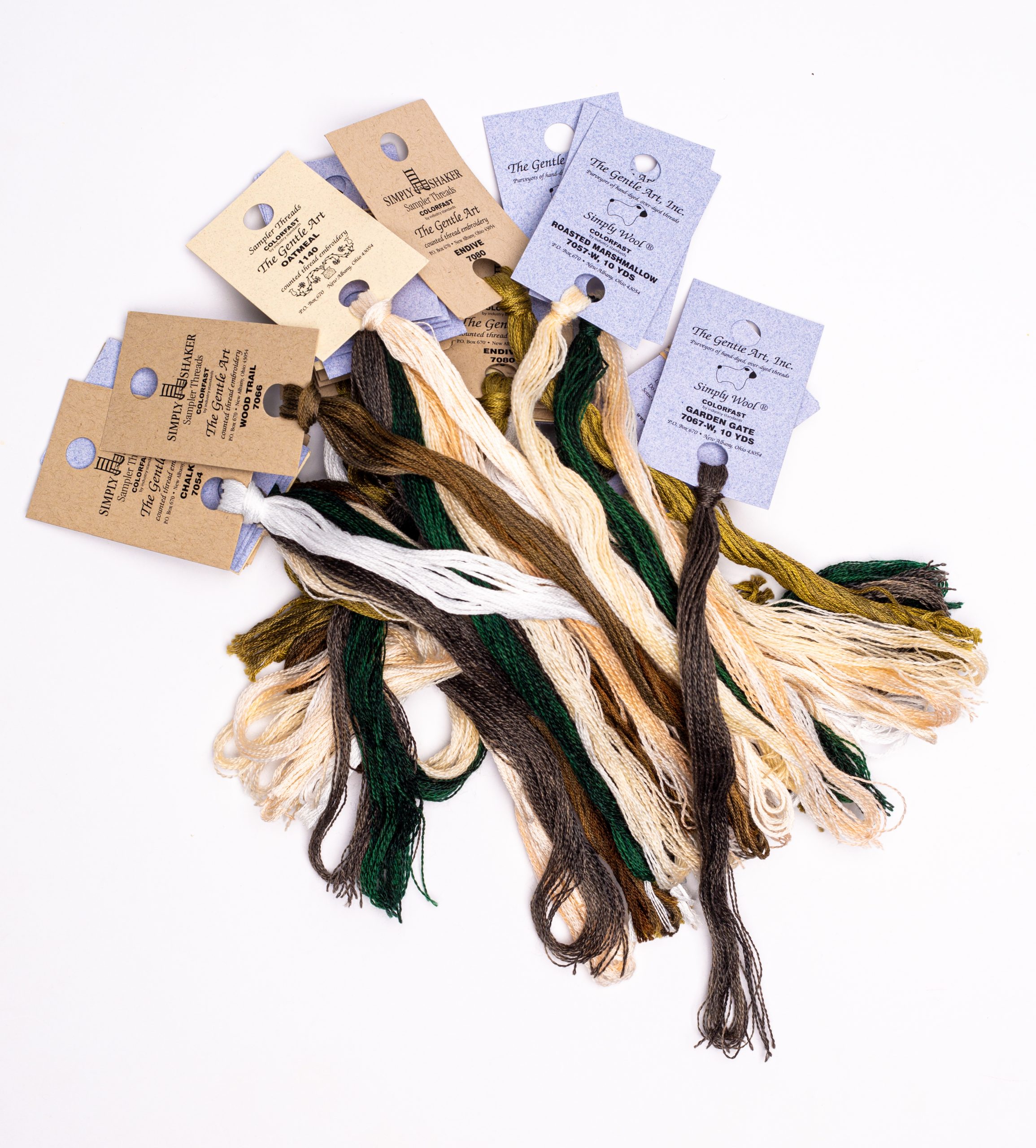 Wholesale Threads
Wide Range of Colors and Threads
We have a wide range of colors and add new colors to our line several times a year. We also have "LIMITED EDITION" colors which are dyed in small amounts and are constantly changing. They are great collectors items.
We do not sell directly to the consumer. If you cannot locate our product at your local needlework shop, click on the menu bar labeled "Shop Locator" to see our list of shops that carry "SAMPLER THREADS™".
Our vision is embodied in each of our colors. They are subtly shaded, each skein containing many colors blended with care to provide incredible visual richness.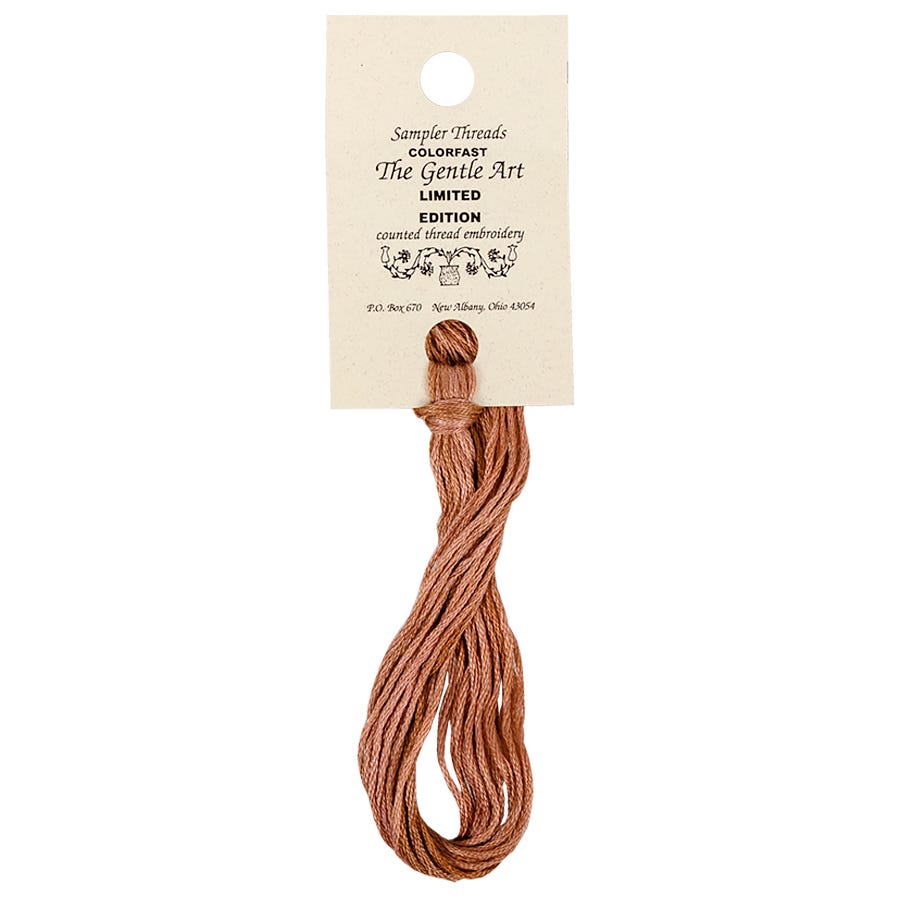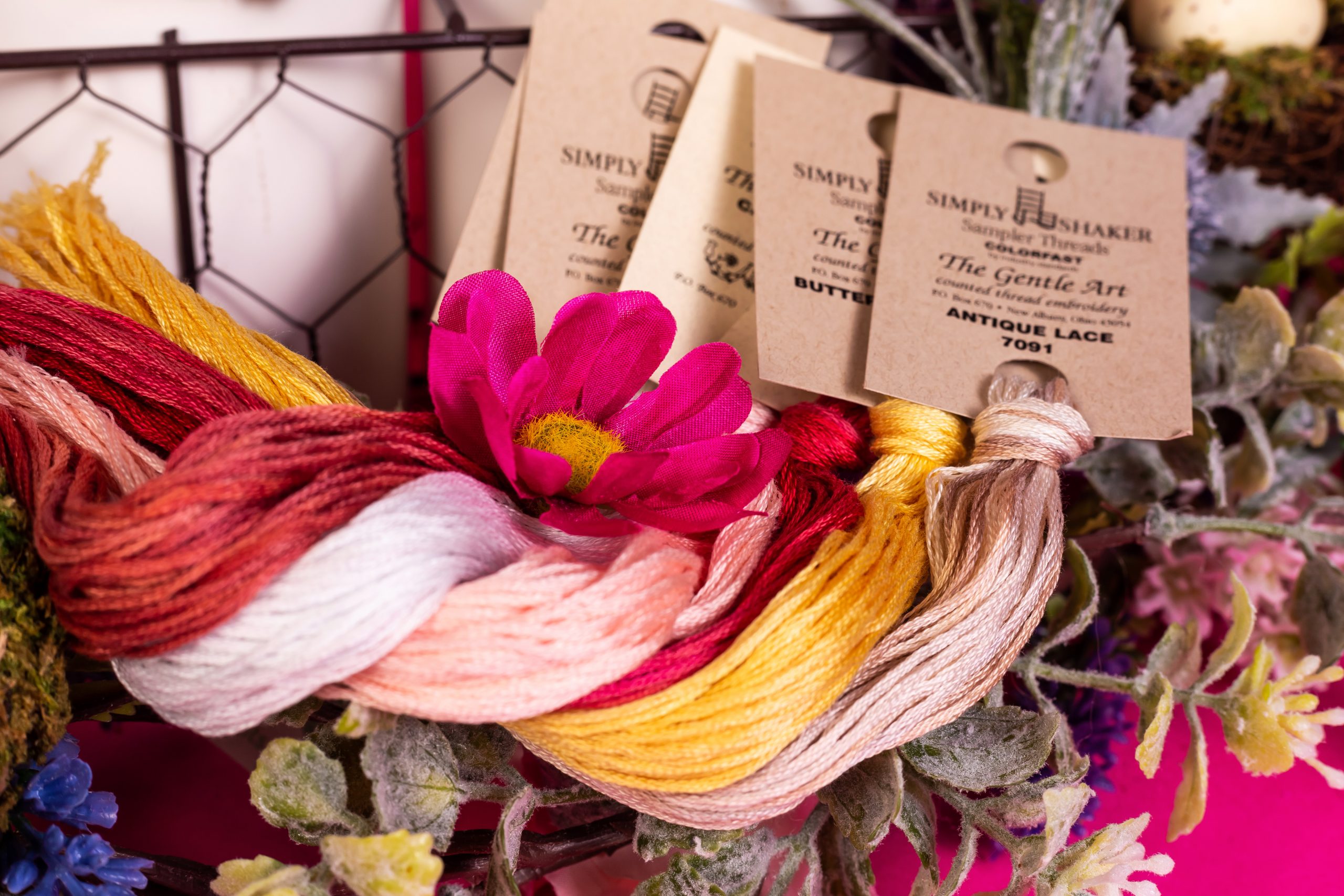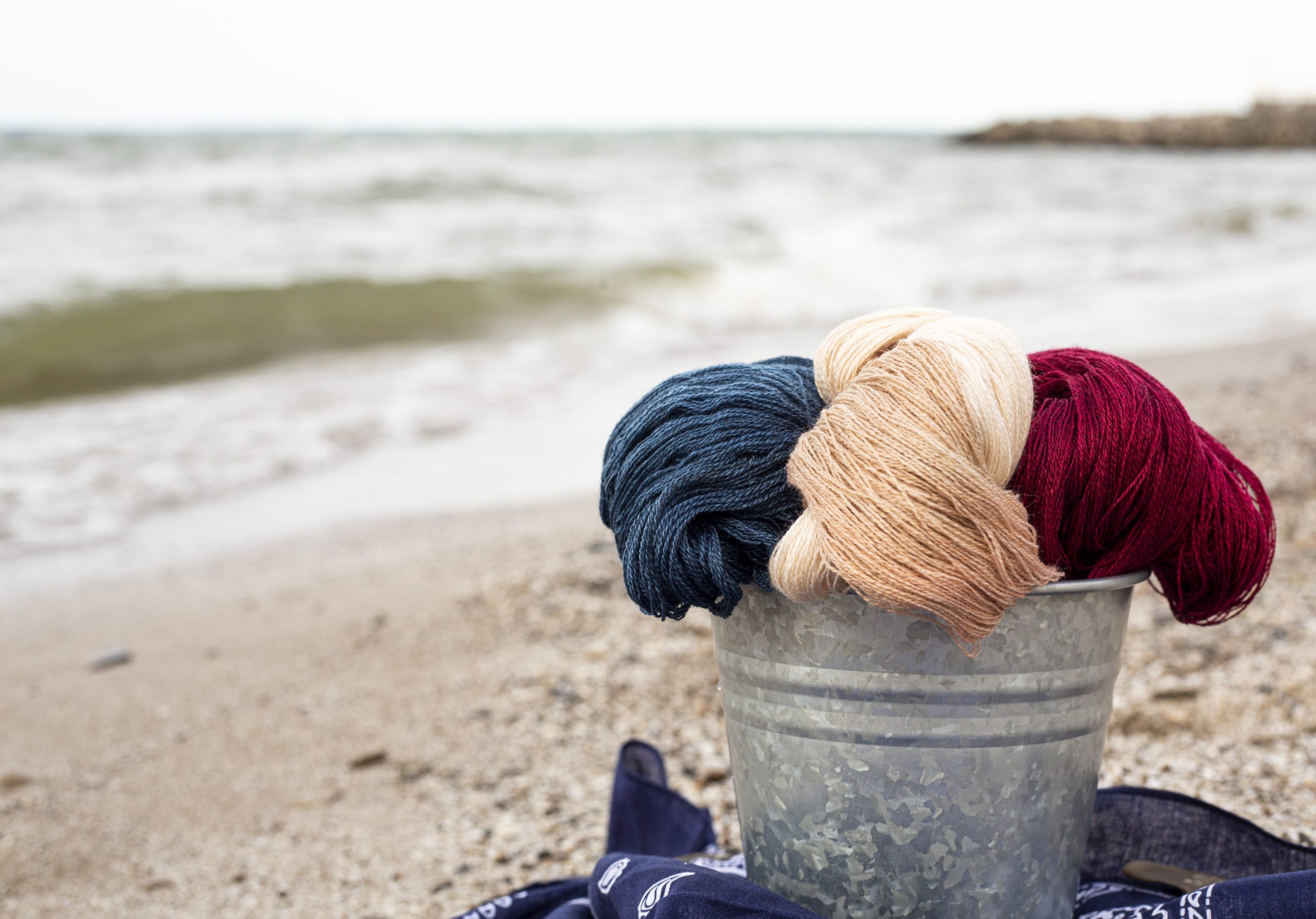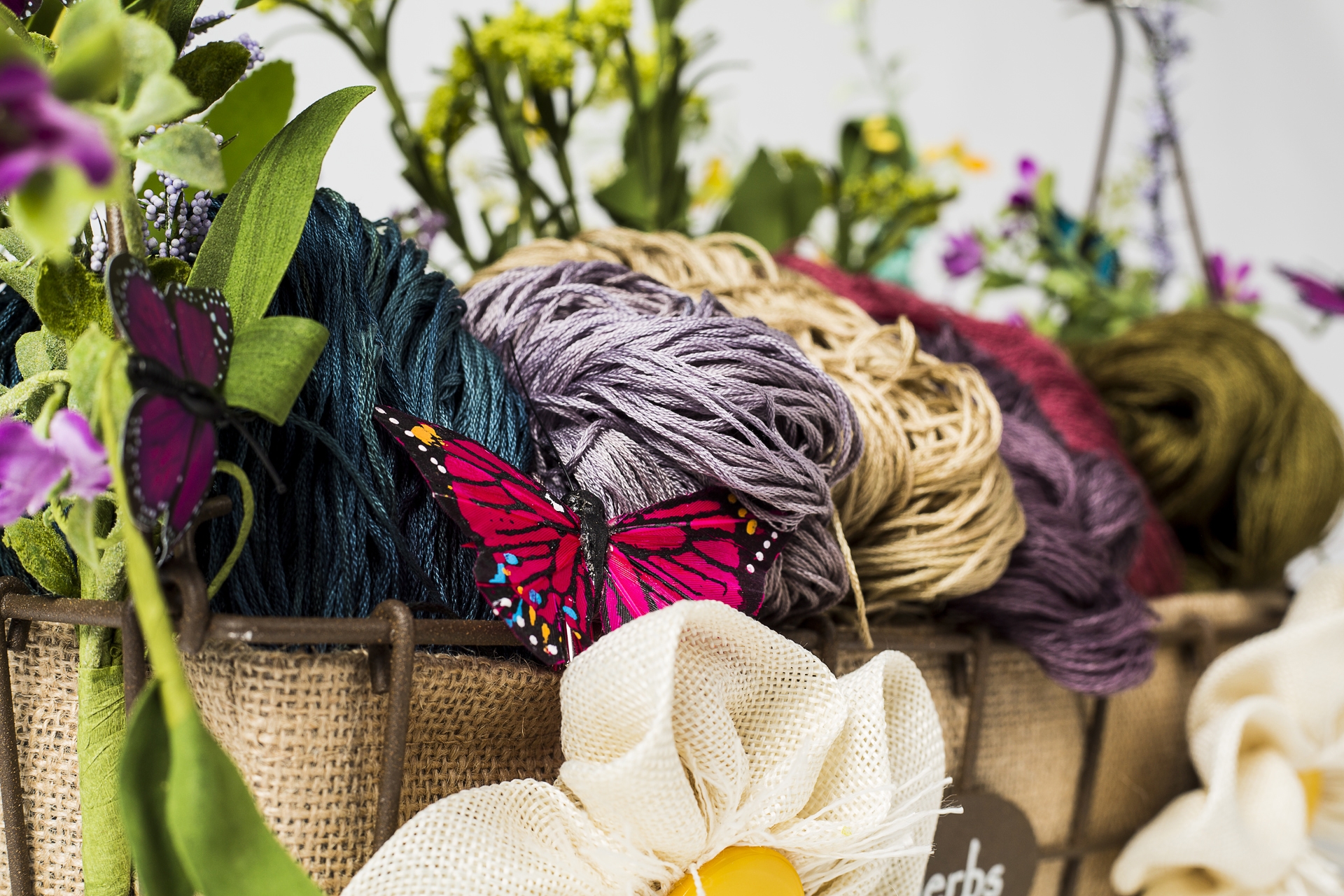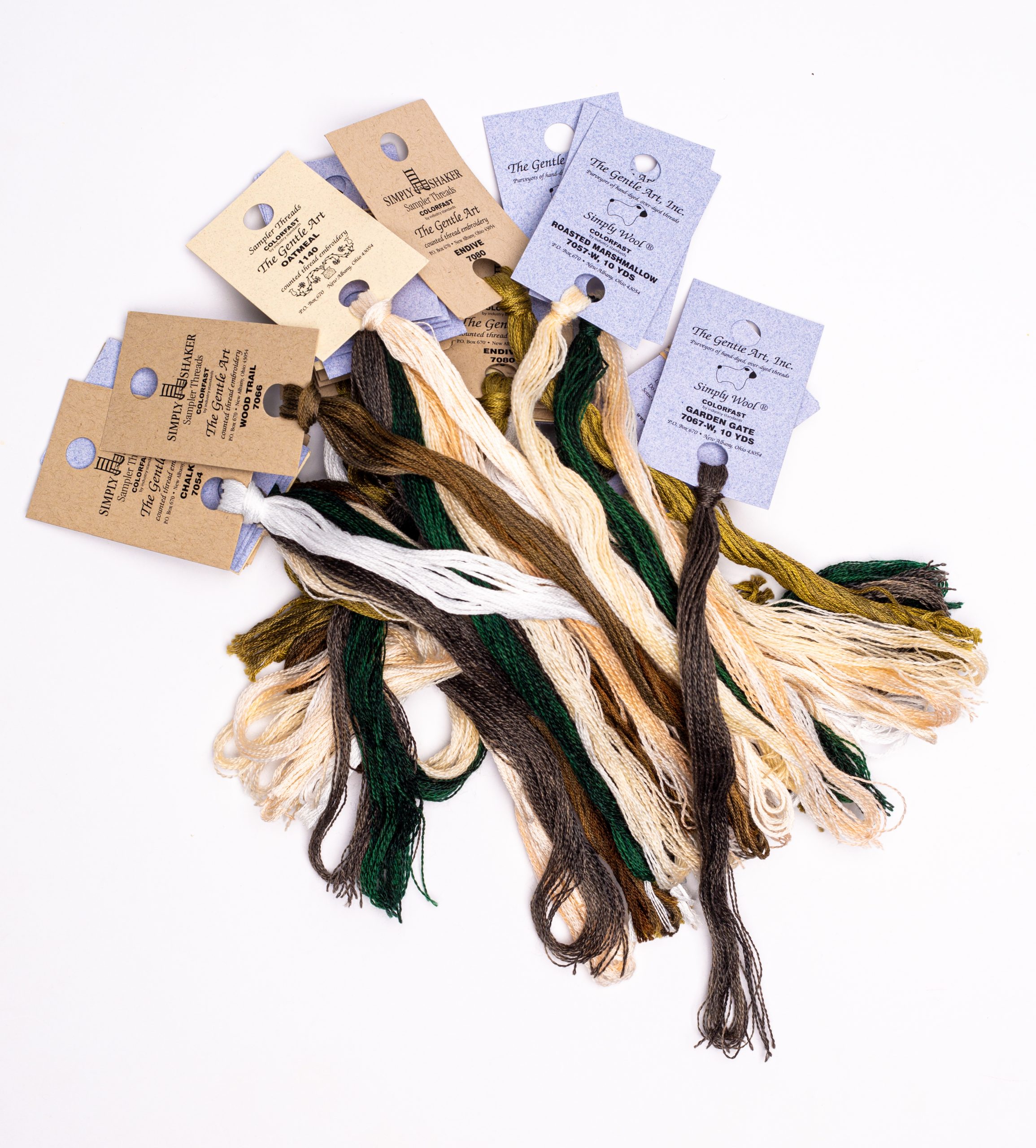 What You Get
The thread colors are muted; the color variations per strand are subtle.
Our threads are available in both 5 and 10-yard skeins. A skein of DMC or ANCHOR is about 8 yards. For those of you wishing to stitch with our threads but are unsure of how much to buy, here are a few tips.
Our thread works best in simple designs.
Folk art, primitive, or antique designs look terrific!
For plants, we recommend working your stitches in vertical rather than horizontal rows.
Because these threads are hand-dyed in small amounts, there may be color and shade variations from dye lot to dye lot. We want our threads to evoke a "mood" rather than a static, assembly line look. We have named our threads with "moods" in mind — Evergreen, for example, can be like a blue spruce or Cape Cod scrub pine — each has different shading but are still an evergreen. Please keep these changes in mind when you work with our threads.